Georgia Gubernatorial Candidates 2014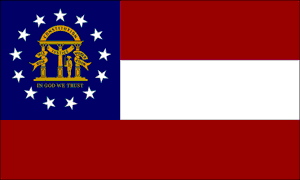 Georgia Election Candidates 2014
Primary: Vote Tuesday November 4
Georgia Governor Race for Election 2014
If you notice that a candidate's name is missing, please notify us to add it. Send email to clyde2 @live.com
Georgia Governor Candidates - Announced, Potential, and Rumored Gubernatorial Candidates GA
Republican Governor candidates from Georgia are:
Nathan Deal (R)

Democrat Governor Candidates
Jason Carter (D)
Other Governor Candidates
Andrew Hunt (Libertarian)
Georgia Lieutenant Governor Candidates 2014
Casey Cagle (R)
Connie Stokes (D)
GA Candidates for Congress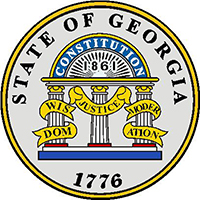 Georgia Congressional Candidates
A list of Georgia Candidates for Congress are listed below by congressional district.
District 1:
Buddy Carter (R)
Darwin Carter (R)
Jeff Chapman (R)
Bob Johnson (R)
Earl Martin (R)
John McCallum (R)
Brian Reese (D)
Marc Smith (D)
Amy Tavio (D)
District 2:
Sanford Bishop (D)
Vivian Childs (R)
Greg Duke (R)
District 3:
Lynn Westmoreland (R)
Chip Flanegan (R)
District 4:
Hank Johnson (D)
Thomas Brown (D)
District 5:
John Lewis (D)
District 6:
Tom Price (R)
Bob Montigel (D)
District 7:
Rob Woodall (R)
Thomas Wight (D)
District 8:
Austin Scott (R)
District 9:
Doug Collins (R)
Bernie Fontaine (D)
David Vogel (D)
District 10:
Mike Collins (R)
Gary Gerrard (R)
Jody Hice (R)
Donna Sheldon (R)
Stephen Simpson (R)
Brian Slowinski (R) - Tea Party Activist
S. Mitchell Swan (R)
Ken Dious (D)
District 11:
Bob Barr (R)
Allan Levene (R)
Ed Lindsay (R)
Barry Loudermilk (R)
Larry Mrozinski (R)
Tricia Pridemore (R)
District 12:
John Barrow (D)
Rick W. Allen (R)
Delvis Dutton (R)
John Stone (R)
Diane Vann (R)
Eugene Yu (R)
District 13:
David Scott (D)
Michael Owens (D)
District 14:
Tom Graves (R)
Ken Herron (R)
This day in History for Georgia. Information that every Georgia Election Candidates for US Governor or Congress Should Know:
March 12
1734 After their ship had grounded on a sand bar in the mouth of the Savannah River the previous day, the first group of German Salzburgers finally reached Savannah, Georgia. The entire town turned out to watch their arrival, and several cannon were fired to salute Georgia's newest colonists.
1739 James Oglethorpe wrote the Trustees in opposition to a petition being circulated in Savannah asking the Trustees to revoke their ban on slaves on the grounds that white men could not work in Georgia.
Who Are Christian Citizens
Christian Citizens - Leading the the way on conservative values. Christian Citizens is best known for leading the charge on the Marriage Amendment that passed. Wear a Christian 7-shirt and say Jesus is Lord.

Identify with Jesus with a Christian t-shirt.


Arizona Senator Candidates 2014

Florida Senator Candidates 2014

Massachusetts Senator Candidates 2014

Christian Citizens

Christian Citizens - America's Christian Heritage