Texas Coalition of Christian Candidates Voting Election Race Recommendations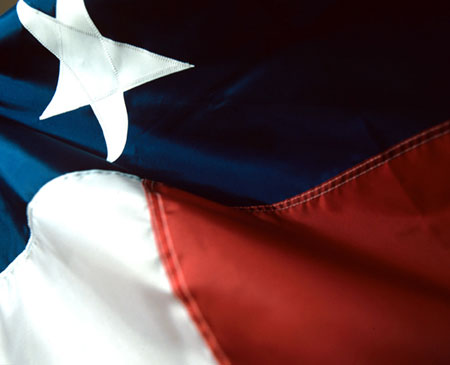 Texas Pro Life and Christian Candidates 2014
For more stand up Texans, see our Texas Christian Pro Life Voter Guide
The Coalition of Christian Citizens were proud to be a major part in the election of Ted Cruz - The man who stands up.

Texas Election -
Governor - Greg Abbott
Lt. Governor - Dan Patrick
Attorney General - Ken Paxton
Railroad Commissioner - Wayne Christian

State Races Legislature Races
State Senator, District 2 - Bob Hall
State Senator, District 10 - Konni Burton
State Rep., District 10 - TJ Fabby
State Rep., District 16 - Ted Seago
State Rep., District 58 - Philip Eby
State Rep., District 66 - Matt Shaheen
State Rep., District 102 - Stefanie Carter
State Rep., District 108 - Chart Westcott

State Board of Education
State Board of Ed, District 11 - Eric Mahroum
Pro Life Candidates for Texas Election 2014
Governor - Greg Abbott
Lt. Governor - Dan Patrick
Attorney General - Ken Paxton
Comptroller - Glenn Hegar
Land Commissioner - David Watts
Railroad Commissioner - Wayne Christian
Agriculture Commissioner - Sid Miller

Texas Supreme Court
Chief Justice, Supreme Court - Nathan Hecht
Justice, Supreme Court, Place 6 - Jeff Brown
Justice, Supreme Court, Place 8 - Phil Johnson
Court of Criminal Appeals
Judge, Court of Criminal Appeals, Place 3 - Bert Richardson
Judge, Court of Criminal Appeals, Place 4 - Kevin Yeary
Judge, Court of Criminal Appeals, Place 9 - David Newell

Candidates for Congress for Texas
US Senate - Vote Republican
District 3 - Sam Johnson
District 4 - John Stacy
District 6 - Frank Kuchar
District 8 - Craig McMichael
District 13 - Pam Barlow
District 21 - Matt McCall (R)
Candidate Election Information for Texas Legislature
** Texas State Senate
SD 2- Bob Hall
SD 7- Paul Bettencourt
SD 10 - Konni Burton
SD 16- Don Huffines
SD 25- Donna Campbell

*** Texas State House of Representatives
Rep D1 - George Lavender
Rep D4 - Dr. Stewart Spitzer
Rep D6 - Matt Schaefer
Rep D8 - Bobby Vickery
Rep D10 - T.J. Fabby
Rep D15 - Mark Keough
Rep D16 - Ted Seago
Rep D19 - James E. White
Rep D53 -Karen Harris
Rep D55 - Molly White
Rep D59 - Danny Pelton
Rep D60 - Cullin Crisp
Rep D64- Read King
Rep D66- Matt Shaheen
Rep D71- Isaac Castro
Rep D81- Brooks Landgraf
Rep D83- Charles Perry
Rep D92 - Jonathan Stickland
Rep D94 - Tony Tinderholt
Rep D108- Court Alley
Rep D112- Jared Patterson
Rep D115- Matt Rinaldi
Rep. D121- Matt Beebe
Rep D129 - Brisco Cain or Mary Huls
Rep D134 - Bonnie Parker
SD 4 - Steve Toth, Special Election May 10th.
Pass this election information to your church friends.

Yes - for all 6 Ballot Initiatives at bottom of ballot

** COPY AND FORWARD
TEXAS CONSERVATIVE CANDIDATE VOTER GUIDE

Conservatives are evaluated on the following issues:
Following the Constitution, no new taxes, fewer government regulations, stop NSA spying in our lives, pro life, desire to stand for what is right, stopping illegal immigration, stopping the Obama intrusion in our lives.

County Elections:
Collin County
State Representative, District 66 - Matt Shaheen
District Clerk - Andrea Thompson
County Commissioner, Precinct 1 - Mark Reid
Cherokee County
County Judge - Tammy Blair
Montgomery County
County Judge Mark Bosma
Commissioner Pct. 2 Rob Harmon
Commissioner Pct. 4 Bob Bagley
Justice of the Peace Pct. 1 Robert Walker
Justice of the Peace Pct. 3 Edie Connelly

COPY AND FORWARD TO YOUR FRIENDS
TEXAS CONSERVATIVE CANDIDATE VOTER GUIDE

Copy and Forward to your Friends

More info at:
http://ccofal.org/Texas/Texas-conservative-candidates.phtml

BALLOT PROPOSITIONS March 4, 2014:

No. 1: Religious Freedom

Texans should be free to express their religious beliefs, including prayer, in public places. YES

No. 2: Second Amendment

Texas should support Second Amendment liberties by expanding locations where concealed handgun license-holders may legally carry. YES

No. 3: State Franchise Tax

Texas should abolish the state franchise tax, also known as the margins tax, to encourage business growth. YES

No. 4: Drug Testing for Welfare Benefits

Texas recipients of taxpayer-funded public assistance should be subject to random drug testing as a condition of receiving benefits. YES

No. 5: Laws Apply to Elected Officials

All elected officials and their staff should be subject to the same laws, rules, regulations, and ordinances as their constituents. YES

No. 6: Affordable Care Act

The Affordable Care Act, also known as "Obamacare," should be repealed. YES

COPY AND FORWARD
TEXAS CONSERVATIVE CANDIDATE VOTER GUIDE

John Cornyn - Too Liberal for Texas

John Cornyn - Too Liberal for Texas
Meanwhile, his most well-known challenger amid an eight-candidate field, Friendswood U.S.
Rep. Steve Stockman, is attempting to style himself as Texas' next Ted Cruz.

John Cornyn, special interested fortified by what is expected to be an $8 million-plus war chest, is taking Stockman seriously is a testament to the power of tea party voters. After splitting with Cruz over last fall's shutdown of the federal government, Cornyn has some explaining to do with the right wing of his party.
In September, Cruz waged his famous "Green Eggs and Ham" talkathon aimed at forcing the repeal of the Affordable Care Act. Cornyn aligned with liberal Republican leaders, such as Majority Leader Mitch McConnell, who believed the strategy would backfire against the party. Cornyn repeatedly has said he agreed with Cruz's goal, but disagreed with his tactics.
His perceived slight of Cruz prompted some conservative activists, notably radio host Glen Beck, to call for Cornyn's ouster. In December, Stockman jumped in the race, saying Cornyn had stabbed Cruz in the back by voting to end his September filibuster.


Heritage Foundation Rating of Texas Congressman http://www.heritageactionscorecard.com//state/state?state=TX&search=
TX Sen. Ted Cruz R 100%
TX 36 Rep. Steve Stockman R 92%
TX 5 Rep. Jeb Hensarling R 90%
TX 1 Rep. Louie Gohmert R 89%
TX 26 Rep. Michael Burgess R 88%
TX 24 Rep. Kenny Marchant R 86%
TX 19 Rep. Randy Neugebauer R 86%
TX 14 Rep. Randy Weber R 85%
TX 22 Rep. Pete Olson R 83%
TX 3 Rep. Sam Johnson R 82%
TX 17 Rep. Bill Flores R 81%
TX 25 Rep. Roger Williams R 81%
TX 8 Rep. Kevin Brady R 77%
TX 2 Rep. Ted Poe R 77%

THE LIBERAL LINE ______________ Any Score below this line reflects a moderate liberal score.

TX 7 Rep. John Culberson R 74%
TX 4 Rep. Ralph Hall R 73%
TX 21 Rep. Lamar Smith R 73%
TX 13 Rep. Mac Thornberry R 72%
TX 10 Rep. Michael McCaul R 70%
TX 32 Rep. Pete Sessions R 70%
TX 11 Rep. Mike Conaway R 69%
TX 6 Rep. Joe Barton R 68%
TX 27 Rep. Blake Farenthold R 63%
TX 12 Rep. Kay Granger R 56%
TX 31 Rep. John Carter R 54%
TX 29 Rep. Gene Green D 25%
TX 28 Rep. Henry Cuellar D 24%
TX 9 Rep. Al Green D 24%
TX 35 Rep. Lloyd Doggett D 21%
TX 23 Rep. Pete Gallego D 20%
TX 16 Rep. Beto O'Rourke D 20%
TX 34 Rep. Filemon Vela D 20%
TX 15 Rep. Ruben Hinojosa D 18%
TX 18 Rep. Sheila Jackson-Lee D 17%
TX 33 Rep. Marc Veasey D 17%
TX 20 Rep. Joaquin Castro D 12%
TX 30 Rep. Eddie Johnson D 12%
Pro Life Candidates for Texas Legislature for Election
COPY AND FORWARD
TEXAS CHRISTIAN CANDIDATE VOTER GUIDE
Send this as a reminder for your friends to Vote Tuesday March 4, 2014. and help them find out who the best conservative candidates are.
Texas Christian Candidate Voting Election Race Recommendations
Texas will elect its Christian pro life candidates in the March 4, 2014 primary.
US SENATE FOR TEXAS


Texas Tea Party Candidates
The following are tea party conservatives


Consider the below local pro life conservative Texas candidates for TX Senate Legislature.

TEXAS CONSERVATIVE VOTER GUIDE
Christian Voting Guide 2014 Election Conservative Candidates
Use the Christian voting guide for the 2014 election to determine who are the best pro life conservative candidates are.

Religious leaders often overly restrict their speech and actions because they simply don't know what they legally can and cannot say or do. The Alliance Defense Fund has written Pastor Guideline Letter to educate Christian leaders on their broad U.S. constitutional right to speak out. Consider adding a personal note of encouragement to your pastor or priest to not keep silent on the divisive issues facing our culture.

Why Christians should vote and be active in political things
1. God has granted us authority. All authority belongs to God, but He has put human beings on the earth as caretakers. What is our task? According to Jesus in Matthew 28:18-20, we are to go out and make disciples of all nations, teaching them to obey God in every area of life. This includes politics. We must disciple people to make godly decisions about government, and promote the efforts of those who are already doing so.

2. We need to stand against evil. St. Augustine said those who are citizens of God's kingdom are best equipped to be citizens of the kingdom of man. The alternative is unthinkable. In the 20th Century, atheistic and secular humanistic leaders gained control of nations all across Europe, Asia and Africa. What was the result? According to historian R. J. Rummel, almost 170 million men, women and children have been brutally murdered by these governments, all in the name of human progress. These facts led historian John Hallowell to note, Only through a return to faith in God, as God revealed Himself to man in Jesus Christ, can modern man and his society find redemption from the tyranny of evil.
Despair never won any battle. Not a single one. So don't despair. It is a useless emotion, and a deliberate trap set by your enemies. Take up the gauntlet and fight on with renewed enthusiasm, because the worm is turning.


When we see the good that results from applying God's principles, and the horror that results from rejecting them, doesn't it seem cruel and irresponsible to keep Jesus teachings about truth, love and compassion to ourselves? At very least, we should vote to keep OUT of office those who attempt to oppose God's authority.

These links have comprehensive information on the Ten Commandments of God in Exodus 20. The Ten Commandments, Ten Commandments Exodus After the Exodus from Egypt, the Children of Israel were given the Ten Commandments. In Egypt, scholars did the Septuagint translation. Ten Commandments Septuagint and Ten Commandments of God, 10 Commandments Read The Ten Commandments News

Arizona Senator Candidates 2014
Florida Senator Candidates 2014
Massachusetts Senator Candidates 2014

Christian Citizens

Christian Citizens - America's Christian Heritage